WHAT is IPAWs?
The Federal Emergency Management Agency's (FEMA) IPAWS is an online tool Federal, state, territorial, tribal, and local authorities can use to issue critical public alerts and warnings.
WHY is IPAWS important?
FEMA built IPAWS to ensure that under all conditions the President of the United States can alert and warn the American people. Federal, state, territorial, tribal, and local authorities also have the opportunity to use IPAWS to send alerts and warnings within their jurisdictions.
IPAWS improves alert and warning capabilities by allowing alerting authorities to deliver alerts simultaneously through multiple communication devices reaching as many people as possible to save lives and protect property.
All Emergency Alert System (EAS) participants are required to monitor IPAWS for a national EAS emergency alert message. State and local authorities use IPAWS to route alerts to local EAS stations. IPAWS complements – but does not replace – the systems state and local authorities are currently using for EAS.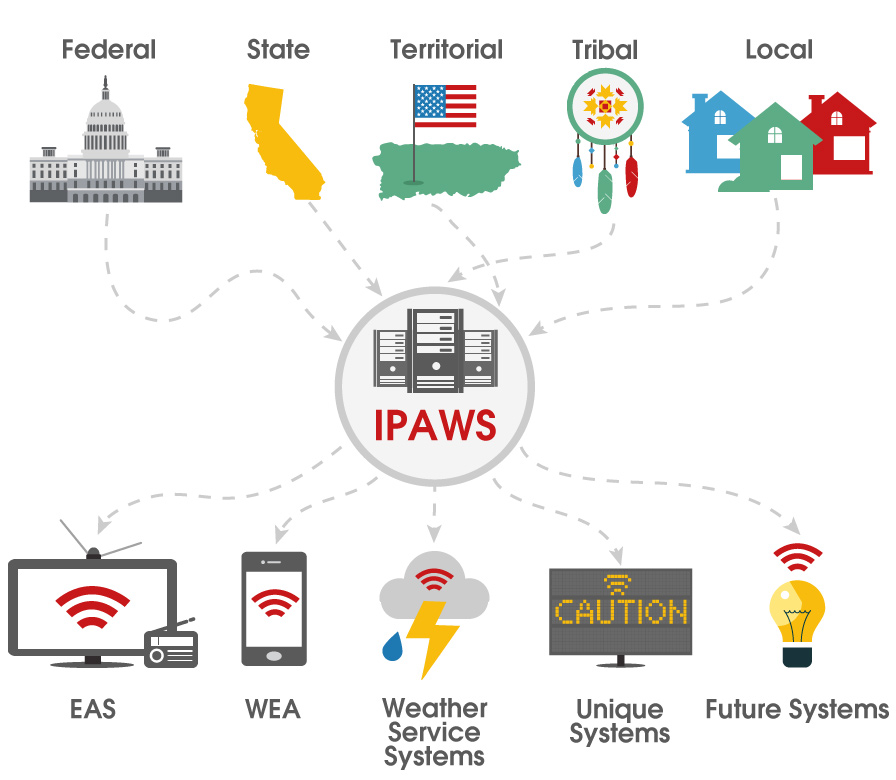 WHO can use IPAWS?
Public officials are granted the authority to use IPAWS.The California Emergency Alert System Plan (PDF, 2.1 Mb) along with local jurisdiction EAS plans specifically designate authorized organizations. Generally, eligible organizations include federal, state, territorial, tribal, and local authorities, as well as public safety organizations.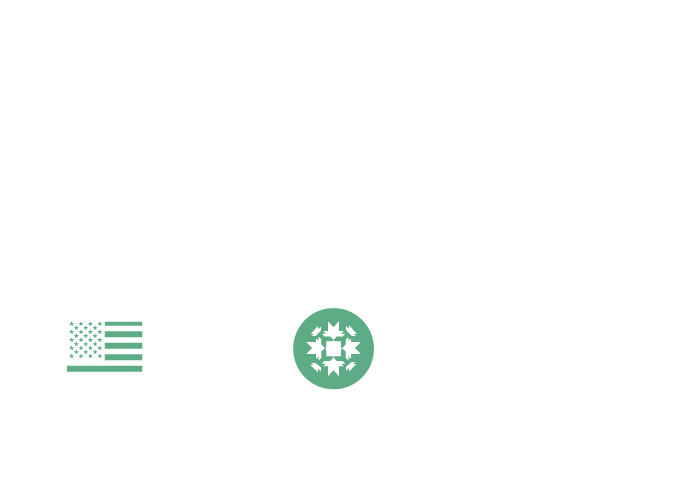 HOW can an alerting authority sign up to use IPAWS?
Check to see if your organization is already set up to use IPAWS
Your organization may already be approved to use IPAWS. Review the list below or visit FEMA's current list of approved alerting authorities and alerting authorities in process. Alerting authorities authorized to use IPAWS are designated as a Collaborative Operating Group (COG). Each COG administers individual member accounts through its software system. If your organization is already approved, you will need to determine the individual member accounts already assigned and add new ones if necessary.
---
Select IPAWS compatible software
If your organization has not been approved to use IPAWS, you will need to begin the process of authorization with FEMA. Access to IPAWS is free; however, in order to send a message using IPAWS, your organization must procure its own IPAWS compatible software. A list of approved vendors is available on the IPAWS OPEN Developer List.
---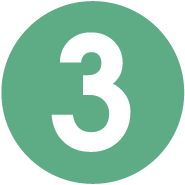 Apply for a Memorandum of Agreement (MOA) with FEMA
To request a COG, an MOA governing security system must be executed between the sponsoring organization and FEMA. Download the MOA application (PDF, 85 Kb) and follow the instructions provided on the application process.
---
Apply for public alerting permissions
The application for IPAWS Public Alerting Authority will be provided when you apply for a COG MOA with FEMA. It will include contact information for California's designated state reviewer. This is needed to ensure consistency with the state's public alerting plans. This application must be signed by the designated state reviewer prior to submission to FEMA.
---
Complete IPAWS Web-based training
Applications must complete the independent study course, IS-247 Integrated Public Alert and Warning System. This course is a prerequisite for full access to IPAWS OPEN. This course does not provide training on third-party authorized software. Contact your vendor for any software support questions. Once the public alerting application and Web-based training is complete, specific alerting permissions will be implemented in IPAWS OPEN. At that point the individual members specified by the COG will be able to send alerts and warnings in the geographically prescribed areas.
For more information, visit: FEMA Integrated Public Alerting & Warning System (IPAWS)